Tale End of The Fish Monger's Wife
June 8, 2010 I showed up at the Muskegon Farmers Market scared to death that no one would want to buy fish, but so very determined to provide a good life for my newborn daughter. And for the first 10 years, Eric and I managed to do that. We grew our family and business to the best of our ability.
But the last two years has emptied our checking account(s) and drained us of the "reboot" energy we'd need to keep The Fish Monger's Wife going. And there is our daughters. We remain so very determined to provide a good life for them; unfortunately, The Fish Monger's Wife is no longer a part of that life.
In short Fish Folk, it is time for us end The Fish Monger's Wife chapter of our lives. Eric will continue to fish but I've already started looking for full-time work. I may even be so fortunate as to land a job that will provide us with health insurance for the first time in two years.
Thank you for your years of support and faithful shopping. It has been a true blessing to get to know you and to be part of your life.
Thank you for your business and we have very much enjoyed serving you.
-Amber Mae & Eric
Question
and

Answers

Thank you Fish Folk your phone calls and messages of support.

There a couple of reoccurring questions that keep coming up I'd like to answer:
What can we do to keep you open?
Thank you for your willingness to help, but this has nothing to do with lack of customer support. This has everything to do with a much larger picture. National average is 60% of seafood sales go to the wholesale/restaurants. The only commercial fisheries that will survive 2020 and beyond are those that have resources to draw on. We have exhausted our resources and expect we are several years out from a "full recovery". For more insight on the bigger picture here is a report about impact of Covid on the Alaskan fishery. Alaska's commercial fishery is the United State's most powerful and well resourced commercial fishery. If Alaska is struggling, Michigan's small, predominantly family owned fishermen are in the deep and working overtime to save what they can of their business. Commercial fishing has always been a high risk business, but 2020 finally pushed us beyond our risk tolerance.
Will you be at the farmers market?
No. This is a total business closing with no intention of reopening at another location.
Will I be able to buy locally caught whitefish somewhere else in Muskegon?
No. The closing of The Fish Monger's Wife LLC will end retail (general public) sales in Muskegon.
Will commercial fishing continue in Muskegon?
Yes. However, fish sales will only be made to licensed wholesale fish dealers/processors.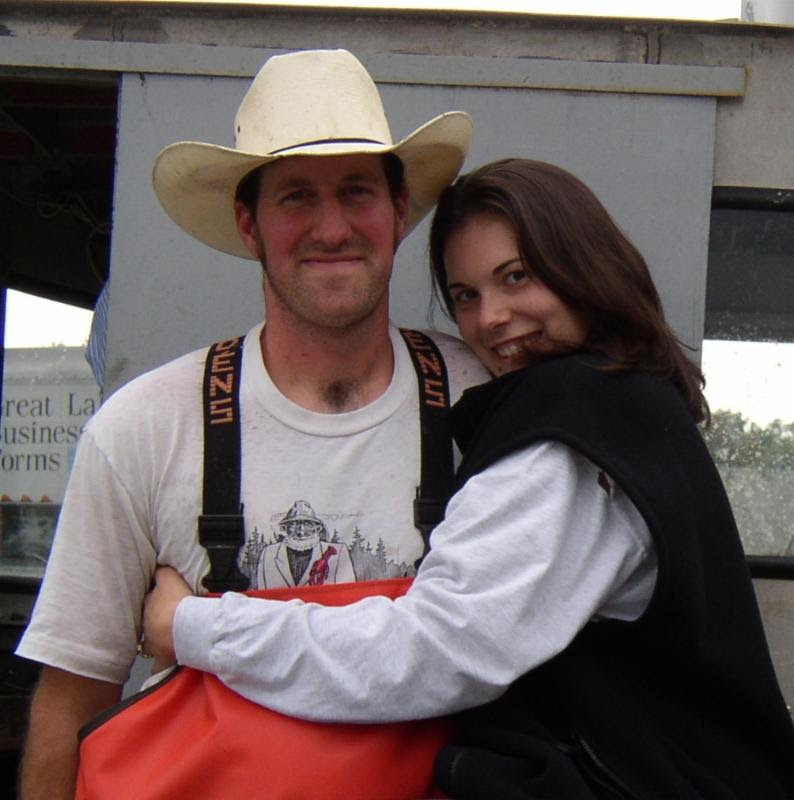 Thanks
Thank you for your business and we have very much enjoyed serving you.
-Amber Mae & Eric